"Witnessing the guidance beautiful souls receive through Jonah always makes my heart expand."
-Shelly Anderson
Universal Laws ~ Advanced Manifestation ~ Ascension ~ Spiritual Advancement
Experience Jonah Live in 2023...
May -Dec 2023
Monthly Dates
JonahLIVE Virtual Event
Join us for a 2-Hour Live event in the 3rd Week of the Month. Find the Next JonahLIVE.
Guided Energy Activation with Arlene
Channeled Transmission from Joy (Jonah)
Live Q & A with Jonah - Ask anything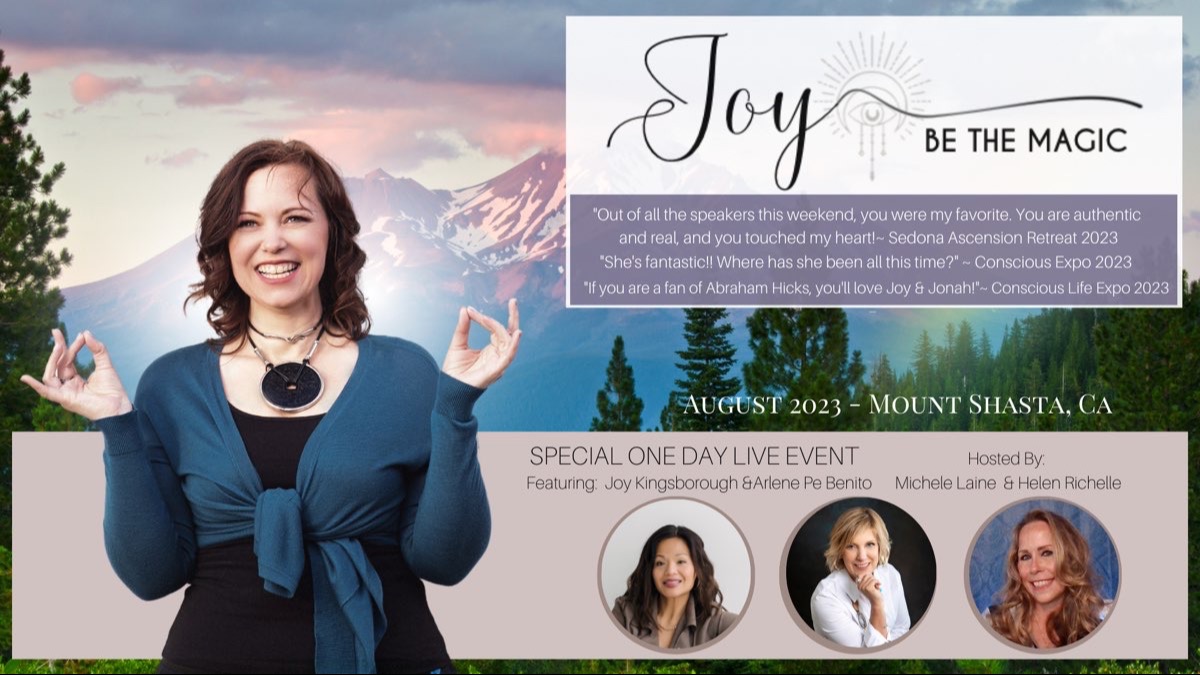 AUGUST 5, 2023
Full Day Event
Activating Sacridity
Channeled Transmissions
Channeled Q & A Sessions
Workshops
Enjoy a day filled with love and vibrational expansion as you embrace your Sacred Self.
JonahLIVE is coming to the following cities in 2023...
Cabo San Lucas, Mexico
Sedona, Arizona
Los Angeles, California
Seattle, Washington
Fort Lauderdale, Florida
Iowa City, Iowa
...and more!
Check back for dates, locations and times.